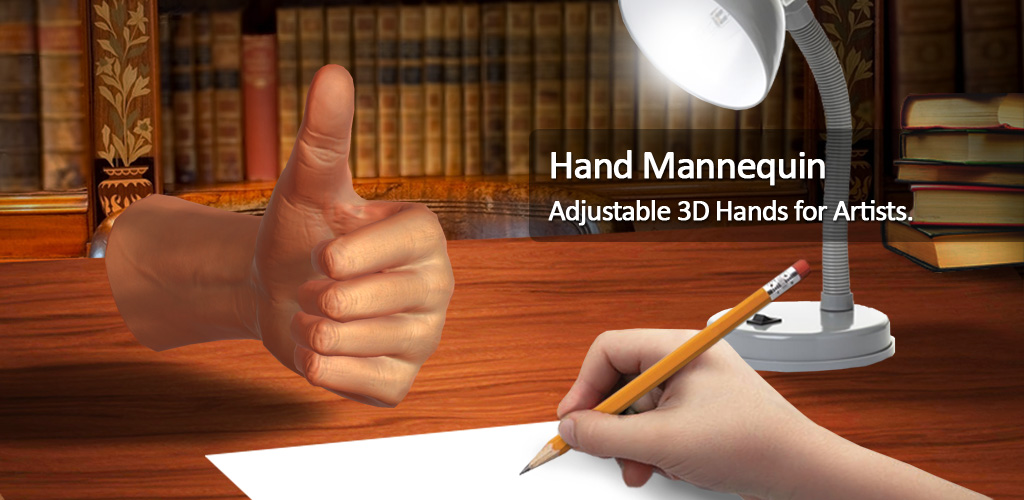 Adjustable 3D Hands for Artists.
Draw a hand in any pose you want.
Learn how to draw hands in any position.
Poseable Hands for drawing.
Use animations to help get the pose you want.
Select individual 'bones' to adjust angle and position.
Adjust camera zoom, distance, field of view.
Choose your skin coloration.
Adjust 4 lights including angle, color, and brightness.
Display a grid to help with drawing in proportion.
Free to try!
In-app-purchase to unlock skins and more animations.
Great for artists of any level!
3dmannequins.com
Check it out on android play store: